Eric Olson
Editor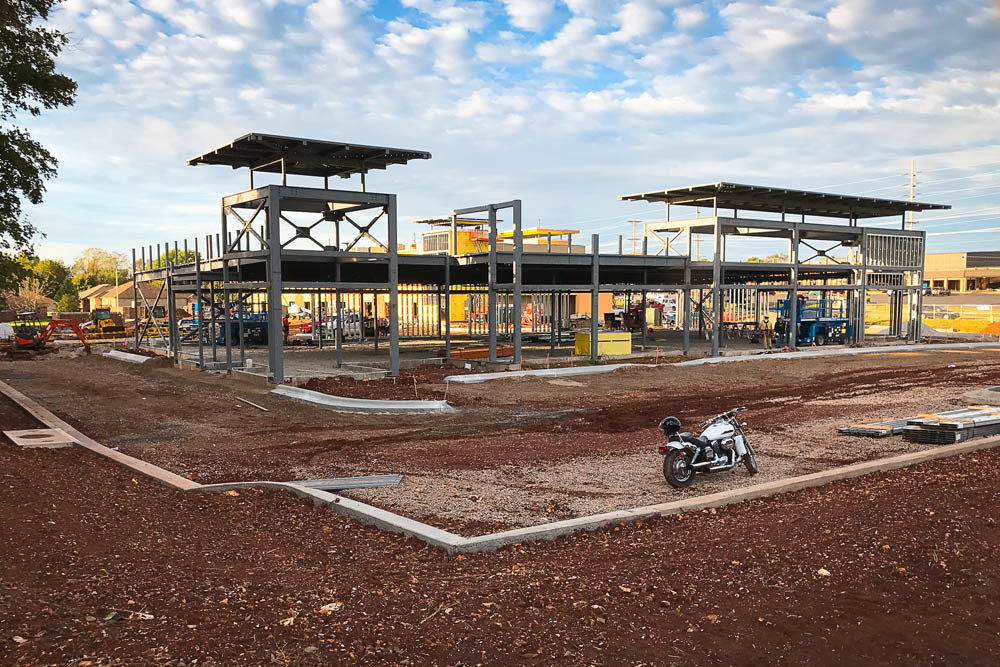 Owner/developer: Magers Crossing LLC
General contractor: Larry Snyder & Co.
Architect: H Design Group LLC
Engineers: Lee Engineering and Associates LLC, civil; J&M Engineering LLC, structural; Smith-Goth Engineers Inc., mechanical, electrical and plumbing
Size: 11,300 square feet
Estimated cost: $3.5 million, per city permits
Lender: Bear State Bank
Estimated completion: Fall
Project description: Crews in early summer began constructing the first, and larger, building in Magers Crossing. While it's nearing completion fronting Cox Avenue, the Republic Road-facing building is underway. Combined, the development is estimated to cost $3.5 million, according to building permits on file with the city. Arch Watson, the development's listing agent with Sperry Van Ness/Rankin Co., said a third tenant has signed on but was not prepared to announce the lease by press time. Watson said the tenant plans to occupy the west end of the single-story, smaller building, where Great American Taco and a nail salon have signed on. No tenants have signed on for the two-story, 31,000-square-foot building at 4126 S. Cox Ave. In all, Magers Crossing is designed for 10 retail storefronts, 10 offices and seven restaurants.