Chloe Skaar
Editorial Intern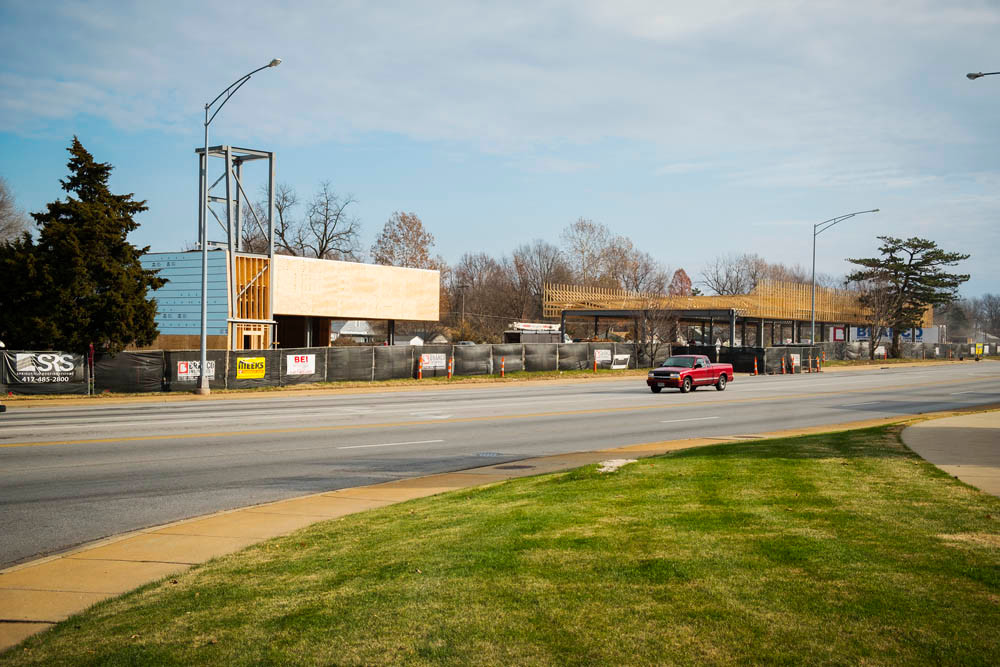 Owner/developer: Sagamore Hill Development Co. LLC
General contractor: Branco Enterprises Inc.
Architect: Dake Wells Architecture Inc.
Engineers: Olsson Associates Inc., civil; J&M Engineering LLC, structural; Smith-Goth Engineers Inc., mechanical, electrical and plumbing; and Land 3 Studio LLC, landscape
Size: 23,546 square feet
Estimated cost: $4 million, per city permits
Lender: N/A
Estimated completion: First quarter
Project description: Spanning three buildings at the northeast corner of Sunshine Street and National Avenue, unidentified developers behind Sagamore Hill Development Co. are creating up to 15 units for retail and office tenants. According to the property listing by R.B. Murray Co., two buildings will stand at roughly 10,000 square feet apiece and the third is nearly 4,000 square feet. "The project is the very first streetscape development in Springfield," said R.B. Murray Vice President Ross Murray, referring to storefronts designed as close to Sunshine Street as possible. About 150 parking spaces are planned on the backside of the development. Murray said a half-dozen leases are signed, but he declined to disclose potential tenant names. Lease rates on the listing range from $18 to $44 per square foot.