Kathryn Hardison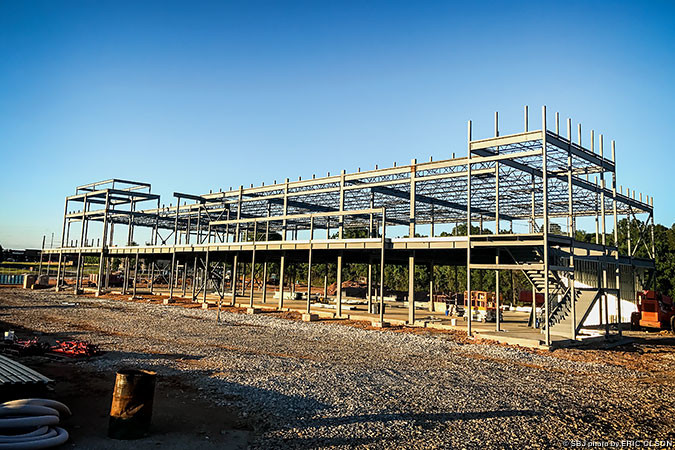 Owner/developer: Magers Crossing LLC
General contractor: Larry Snyder & Co.
Architect: H Design Group LLC
Engineers: Lee Engineering and Associates LLC, civil; J&M Engineering LLC, structural; Smith-Goth Engineers Inc., mechanical, electrical and plumbing
Size: 42,000 square feet
Estimated cost: $3.5 million, per city permits
Lender: Bear State Bank
Estimated completion: Fall
Project description: At the corner of Republic Road and Cox Avenue, Magers Crossing is a two-building, mixed-use development with designated space for 10 retail storefronts, 10 offices and seven restaurants. Great American Taco Co. is the first restaurant to sign on, leasing 3,600 square feet of the 11,000-square-foot north building facing Republic Road, said real estate agent Arch Watson of Sperry Van Ness/Rankin Co. He said a nail salon also plans to occupy space in the building, which leases for $16 per square foot. The two-story south building on Cox Avenue is almost 31,000 square feet with a lease rate of $13.50-$14 per square foot triple net. On 5.6 acres owned by Randy Magers, according to city building permits, the development will be managed by Magers Management Co. I LP. It's located near the $26 million Veterans Affairs clinic under development and the planned extension of Kansas Expressway.